INTRODUCTION
Since its foundation in the early 1980s, Schertler SA has launched a programme of passionate research that aims to achieve the highest levels of accuracy in the reproduction of acoustic stringed instrument sound. Led by bassist and founder Stephan Schertler, the research and development company initially began to focus on producing high quality tools and innovative technology to replace the technology and imperfections of piezo pickups. Over the years, Schertler's original approach to harnessing acoustic vibrations has resulted in a number of fundamental innovations, some of which have gained international patents, such as the STAT Series of contact microphones.
In 2003, Schertler launched an original series of compact amplifiers – the Classic Series. Since then, the 3-channel UNICO and 2-channel DAVID have provided musicians with high quality portable solutions for stringed instrument amplification. Suited to virtually any live performance situation, these amplifiers have received unanimous feedback from users around the world, helping to build the reputation that Schertler has gained in the field of acoustic amplification.
The latest note from THE DIARY…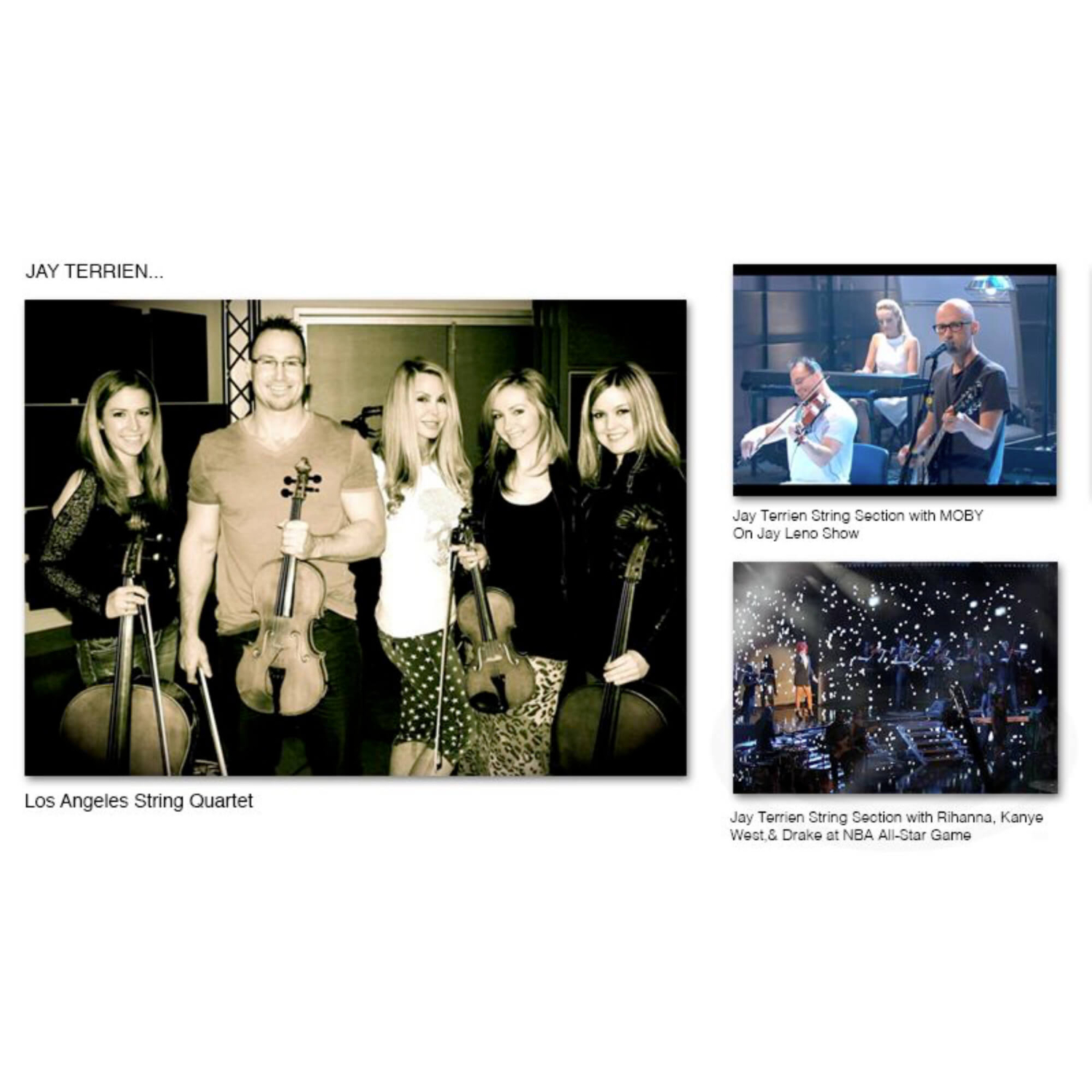 Stat-V and viola perform for Jay Terrien
Schertler Ambassador Jay Terrien never leaves home without his Stat-V pickup. The professional viola player / musical director / arranger has worked with some of the world's leading artists including Stevie Wonder, Moby, Rihanna, Megadeth, Milck (Connie Lim), Esperanza Spalding, Rancid, Josh Groben, Alien Ant Farm, Andy Grammer, Pat Mastelotto (King Crimson, XTC, The Sugarcubes) to name just a few.
Amid a busy schedule of live TV and concert performances, Jay explains why his instrument and pickup have now become inseparable.
"I use my Schertler Stat-V for my viola whenever I perform on a major late-night TV show or a big concert with a superstar artist. The live TV audio engineers at the Tonight Show with Jay Leno LOVED the sound of the pickup when I performed my string arrangements on the show with artists MOBY and ANDY GRAMMER. The strong tone of the pizzicato part during the ending of the song is crystal clearly heard in this video performance with Andy Grammer: https://vimeo.com/40889772 I never leave home without my Schertler Stat-V, it stays on my viola bridge at all times."
See Jay's live videos at: HTTP://WWW.JAYTERRIEN.COM/TERRIEN_VIDEOS.htm WWW.FACEBOOK.COM/BESTMANAGEMENTLA