INTRODUCTION
Since its foundation in the early 1980s, Schertler SA has launched a programme of passionate research that aims to achieve the highest levels of accuracy in the reproduction of acoustic stringed instrument sound. Led by bassist and founder Stephan Schertler, the research and development company initially began to focus on producing high quality tools and innovative technology to replace the technology and imperfections of piezo pickups. Over the years, Schertler's original approach to harnessing acoustic vibrations has resulted in a number of fundamental innovations, some of which have gained international patents, such as the STAT Series of contact microphones.
In 2003, Schertler launched an original series of compact amplifiers – the Classic Series. Since then, the 3-channel UNICO and 2-channel DAVID have provided musicians with high quality portable solutions for stringed instrument amplification. Suited to virtually any live performance situation, these amplifiers have received unanimous feedback from users around the world, helping to build the reputation that Schertler has gained in the field of acoustic amplification.
The latest note from THE DIARY…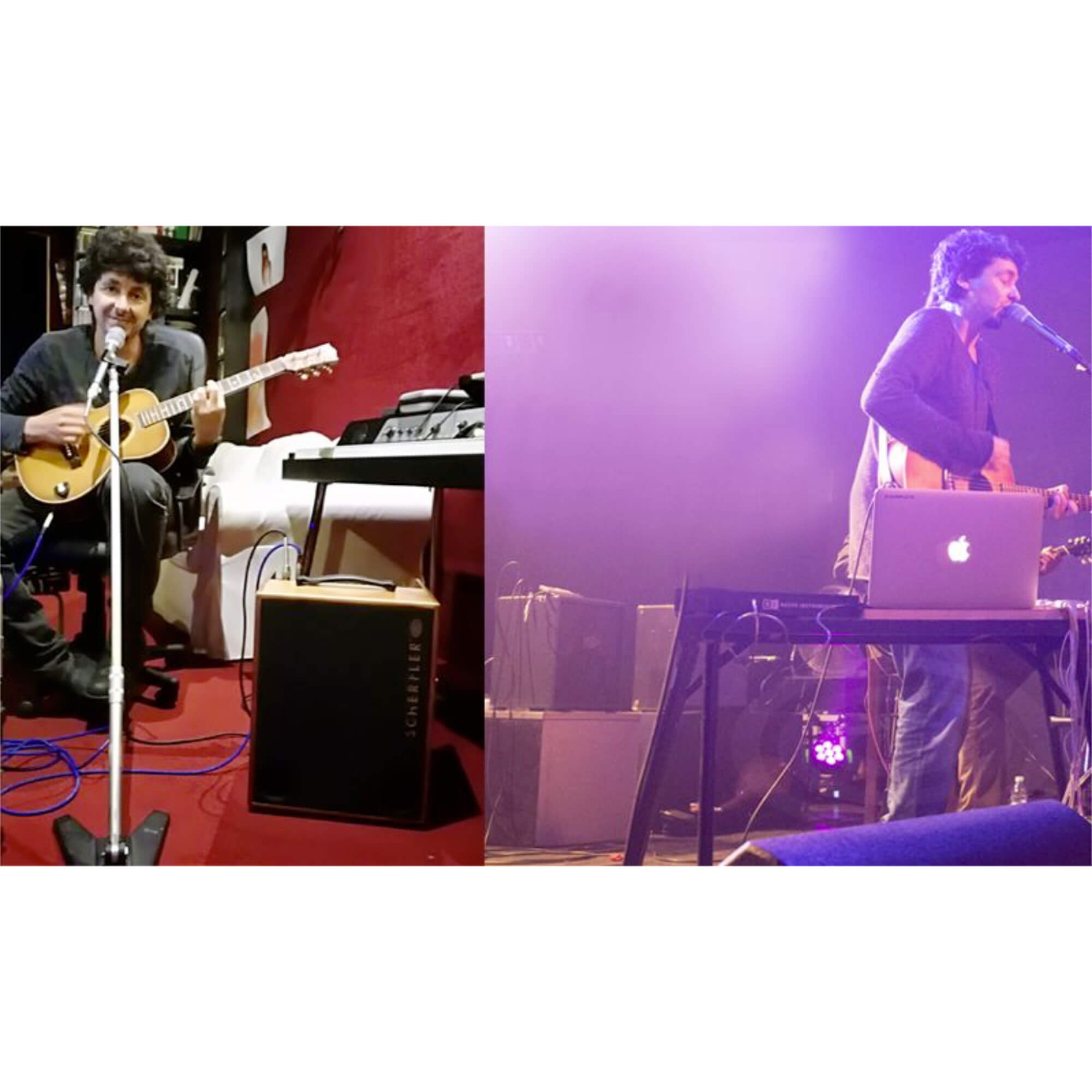 Riccardo Sinigallia finds his comfort zone with Schertler amps
For years, the Italian singer-songwriter, record producer and soundtrack composer Riccardo Sinigallia struggled to achieve the right guitar sound when taking his work from the music room to the stage - until he discovered Schertler. He takes up the story:
"Although it's a nightmare that I have now left behind, I still remember the frustration of trying to transport pieces written and played on acoustic guitar (with no amplification) to the stage or rehearsal room. The live performance sound of acoustic guitars amplified in different ways was never satisfactory. In fact, it invariably caused emotional limitations, as well as technical and expressive ones.
Feedback from the basic sound made it necessary to use sound hole caps to close the guitar body. There were also uncontrolled high frequencies and scratchy effects. In short, a disaster that affected both my emotional state and performance.
As soon as I tried my first Schertler - the original DAVID amplifier - together with a guitar suited to my style of personal accompaniment, the discomfort immediately disappeared. The response was always natural and clear, every type of equalization was effective and decisive. Absolute quality that could also adapt to sound experiments with pedals and so on.
From that moment onwards, I decided to follow the evolution of Schertler products. Now I only play with my UNICO (new generation), but the degree of comfort translates to any of the amplifier models, regardless of their respective differences. Indeed, I no longer feel embarrassed when working with other musicians and especially with sound engineers. I just turn on and play, knowing that any problem will not be a result of my set-up. At the end of a concert, it is really satisfying to meet guitarists (much better than me) who ask about my set-up. And it happens, often!... I recommend this to everyone …"