INTRODUCTION
Since its foundation in the early 1980s, Schertler SA has launched a programme of passionate research that aims to achieve the highest levels of accuracy in the reproduction of acoustic stringed instrument sound. Led by bassist and founder Stephan Schertler, the research and development company initially began to focus on producing high quality tools and innovative technology to replace the technology and imperfections of piezo pickups. Over the years, Schertler's original approach to harnessing acoustic vibrations has resulted in a number of fundamental innovations, some of which have gained international patents, such as the STAT Series of contact microphones.
In 2003, Schertler launched an original series of compact amplifiers – the Classic Series. Since then, the 3-channel UNICO and 2-channel DAVID have provided musicians with high quality portable solutions for stringed instrument amplification. Suited to virtually any live performance situation, these amplifiers have received unanimous feedback from users around the world, helping to build the reputation that Schertler has gained in the field of acoustic amplification.
The latest note from THE DIARY…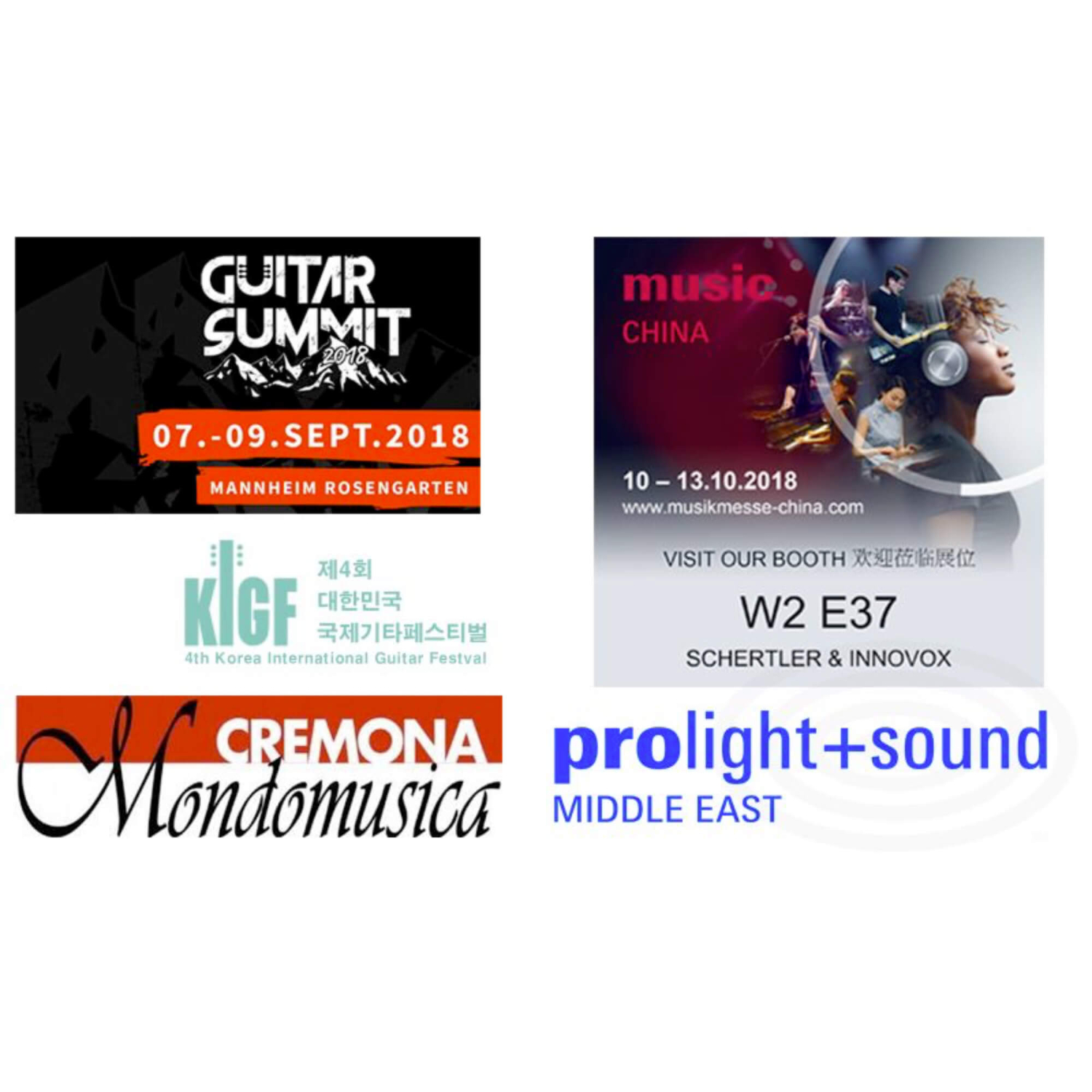 Schertler on show!
With summer drawing to a close, the next round of international trade shows has already begun. Schertler products were recently on show at the 4th Korea International Guitar Festival (www.kigf.org) in YangPyeong - a two-day event featuring a guitar exhibition, demonstration and festival guitar ensemble concert.
Over the coming months, Schertler staff and distributors will attend shows in the United Arab Emirates, China, Germany and Italy. Here are some dates for your diary! If you're planning to attend any of these events, please come and see us.

• Guitar Summit:
Congress Centre Rosengarten, Mannheim, Germany. 7 - 9 September
www.guitarsummit.de
• Prolight + Sound Middle East:
Dubai International Convention & Exhibition Centre, Dubai, UAE. 23-25 September
www.prolightsoundme.com/
• Cremona Mondomusica:
Cremona Exhibition Centre, Cremona, Italy. 28-30 September
www.cremonamusica.com
• Music China:
Shanghai New International Exhibition Centre, Shanghai, China. 10-13 October
www.musikmesse-china.com
• SoundMIT:
Teatro "Lavanderia a Vapore", Collegno (Turin), Italy. 3-4 November
www.soundmit.com/en