INTRODUCTION
Since its foundation in the early 1980s, Schertler SA has launched a programme of passionate research that aims to achieve the highest levels of accuracy in the reproduction of acoustic stringed instrument sound. Led by bassist and founder Stephan Schertler, the research and development company initially began to focus on producing high quality tools and innovative technology to replace the technology and imperfections of piezo pickups. Over the years, Schertler's original approach to harnessing acoustic vibrations has resulted in a number of fundamental innovations, some of which have gained international patents, such as the STAT Series of contact microphones.
In 2003, Schertler launched an original series of compact amplifiers – the Classic Series. Since then, the 3-channel UNICO and 2-channel DAVID have provided musicians with high quality portable solutions for stringed instrument amplification. Suited to virtually any live performance situation, these amplifiers have received unanimous feedback from users around the world, helping to build the reputation that Schertler has gained in the field of acoustic amplification.
The latest note from THE DIARY…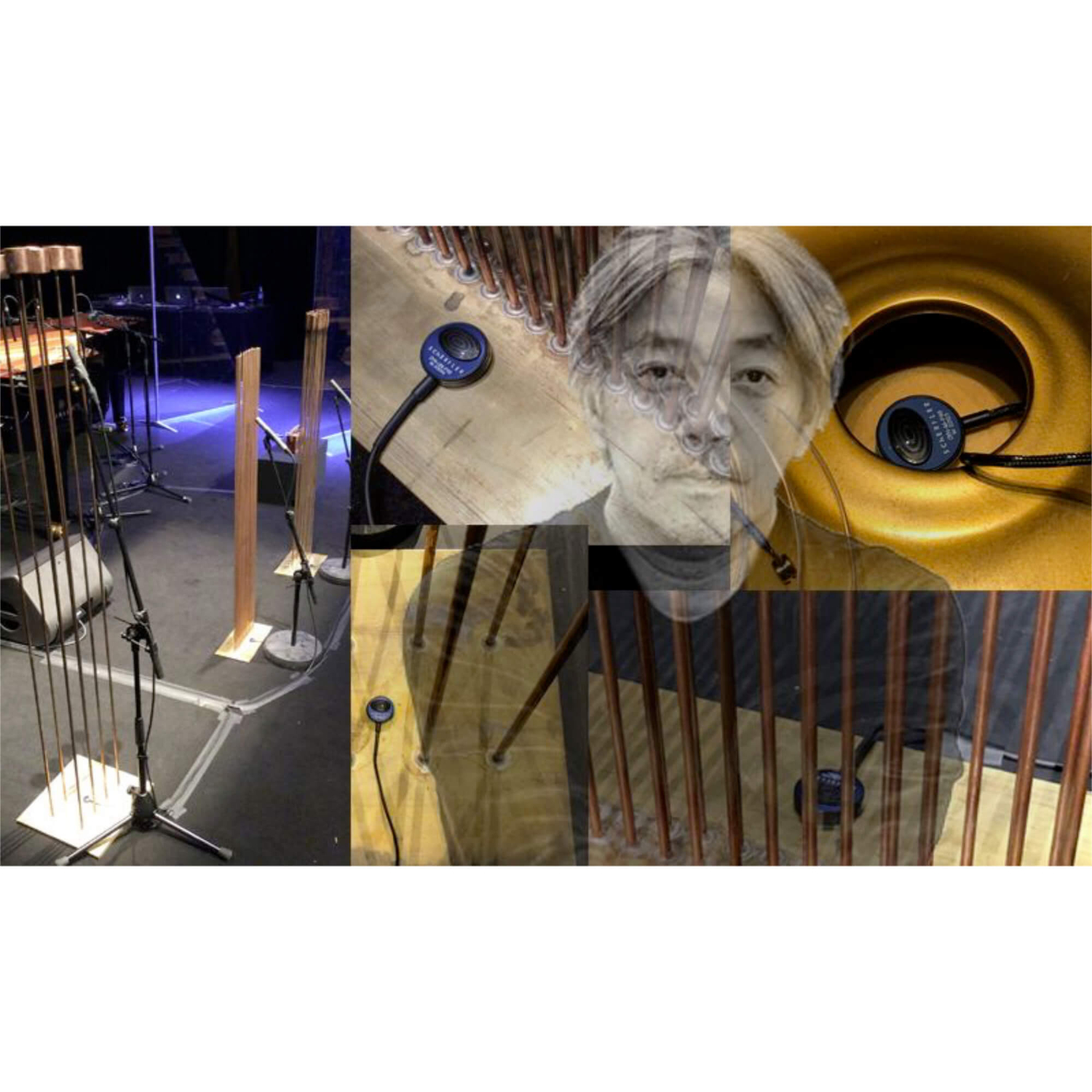 Schertler on "dis•play" with Ryuichi Sakamoto
International award-winning film score composer and musician Ryuichi Sakamoto presents dis•play, a unique production combining sound and visual installation with musical performance. The music is based on Sakamoto's 2017 album async, with some new material. Sakamoto and his long time collaborator Shiro Takatani (dumb type) developed visuals and site-specific acoustic installation. The "cinemagraphic" music echoes both the visuals and sounds from the original acoustic elements, plunging the viewer into a universe of quasi-meditative discovery.
Shows took place earlier this year in Paris, Metz and Nantes. For these performances Schertler pickups, along with traditional microphones, were used to capture the vibrational energy of piano, cello and Sound-Sculptures made by Val Bertoia (Bertoia Studio).
The pickups have become a mainstay in Sakamoto's contact mic toolkit:
"In addition to the benefit of reducing feedback occurrence when capturing and processing quieter sounds, often the Schertler pickups reveal a hidden, deeper sound to the objects they're placed on".