INTRODUCTION
Since its foundation in the early 1980s, Schertler SA has launched a programme of passionate research that aims to achieve the highest levels of accuracy in the reproduction of acoustic stringed instrument sound. Led by bassist and founder Stephan Schertler, the research and development company initially began to focus on producing high quality tools and innovative technology to replace the technology and imperfections of piezo pickups. Over the years, Schertler's original approach to harnessing acoustic vibrations has resulted in a number of fundamental innovations, some of which have gained international patents, such as the STAT Series of contact microphones.
In 2003, Schertler launched an original series of compact amplifiers – the Classic Series. Since then, the 3-channel UNICO and 2-channel DAVID have provided musicians with high quality portable solutions for stringed instrument amplification. Suited to virtually any live performance situation, these amplifiers have received unanimous feedback from users around the world, helping to build the reputation that Schertler has gained in the field of acoustic amplification.
The latest note from THE DIARY…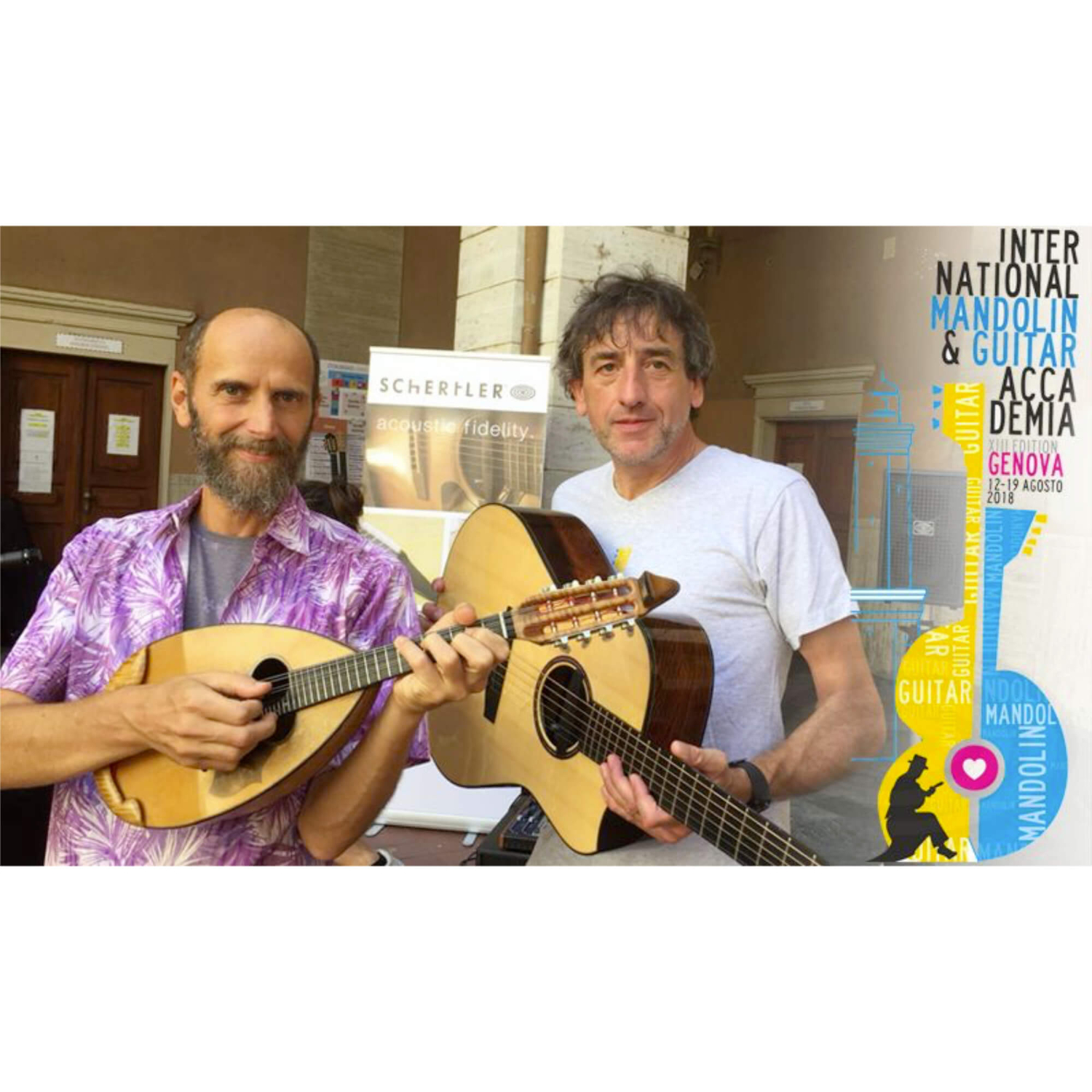 Sounds of Schertler at the International Mandolin and Guitar Academy
The XIII International Mandolin and Guitar Academy recently took place in Genoa, Italy, attracting participants from all over the world. Among the opening activities of the week-long event was a successful demo/workshop given by guitarist and Schertler Ambassador Dario Fornara. This gave students an opportunity to hear and explore the qualities of various Schertler pickups and amplification systems.
Carlo Aonzo, international mandolinist, Academy Founder/Director and Schertler Ambassador commented: "I am happy to have given the opportunity to our students to test the contact microphones and the Schertler loudspeakers that capture and reproduce the sound of our instruments in an optimal way, maintaining their quality and naturalness of origin."