INTRODUCTION
Since its foundation in the early 1980s, Schertler SA has launched a programme of passionate research that aims to achieve the highest levels of accuracy in the reproduction of acoustic stringed instrument sound. Led by bassist and founder Stephan Schertler, the research and development company initially began to focus on producing high quality tools and innovative technology to replace the technology and imperfections of piezo pickups. Over the years, Schertler's original approach to harnessing acoustic vibrations has resulted in a number of fundamental innovations, some of which have gained international patents, such as the STAT Series of contact microphones.
In 2003, Schertler launched an original series of compact amplifiers – the Classic Series. Since then, the 3-channel UNICO and 2-channel DAVID have provided musicians with high quality portable solutions for stringed instrument amplification. Suited to virtually any live performance situation, these amplifiers have received unanimous feedback from users around the world, helping to build the reputation that Schertler has gained in the field of acoustic amplification.
The latest note from THE DIARY…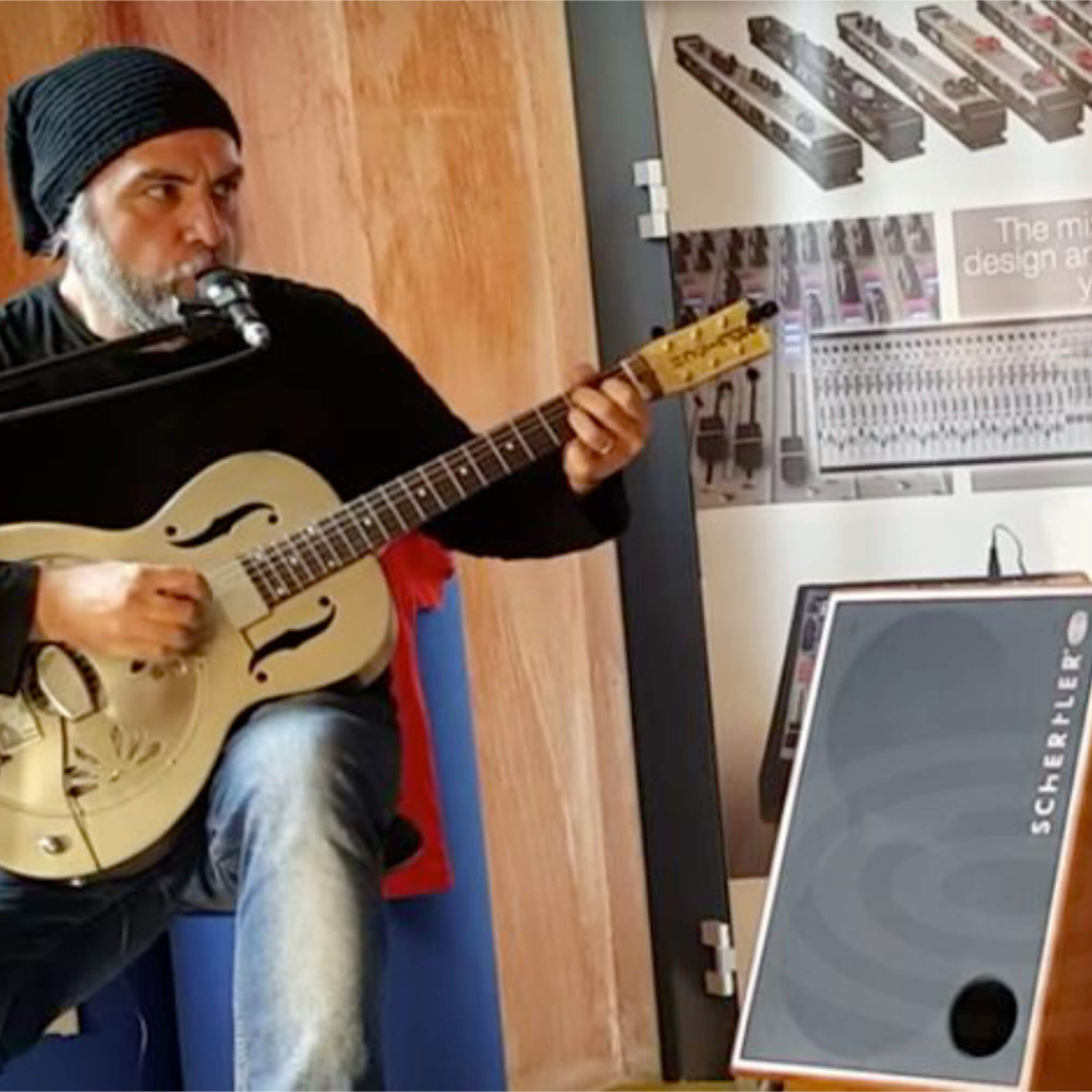 Claudio Bellato performs with Schertler
Earlier this month, Schertler Ambassador Claudio Bellato introduced his latest project - the Claudio Bellato Trio featuring Mario Arcari - at the jazz festival in Villa Bombrini, Genoa. The programme included Claudio's own compositions and other arrangements. The trio, including Rodolfo Cervetto on drums (one of Italy's most in-demand players) and Federico Fugassa on electric bass, was joined by oboist Mario Arcari, one of Italy's most prolific performers and teachers who has worked in a wide range of musical styles from classical orchestral and chamber music to jazz and folk.
Last year, Claudio Bellato stopped by Schertler HQ with Lorenzo Piccone to shoot a video in our Acoustic Corner.
"Down On The Road" is performed and recorded with the help of Schertler pickups and our flagship 7-channel ROY combo amp.
https://www.youtube.com/watch?v=iKNCZqfXHo8
More from this duo at Un Paese a Sei Corde 2017 (A Country With Six Strings)
https://www.youtube.com/watch?v=2DvUccl4edM