INTRODUCTION
Since its foundation in the early 1980s, Schertler SA has launched a programme of passionate research that aims to achieve the highest levels of accuracy in the reproduction of acoustic stringed instrument sound. Led by bassist and founder Stephan Schertler, the research and development company initially began to focus on producing high quality tools and innovative technology to replace the technology and imperfections of piezo pickups. Over the years, Schertler's original approach to harnessing acoustic vibrations has resulted in a number of fundamental innovations, some of which have gained international patents, such as the STAT Series of contact microphones.
In 2003, Schertler launched an original series of compact amplifiers – the Classic Series. Since then, the 3-channel UNICO and 2-channel DAVID have provided musicians with high quality portable solutions for stringed instrument amplification. Suited to virtually any live performance situation, these amplifiers have received unanimous feedback from users around the world, helping to build the reputation that Schertler has gained in the field of acoustic amplification.
The latest note from THE DIARY…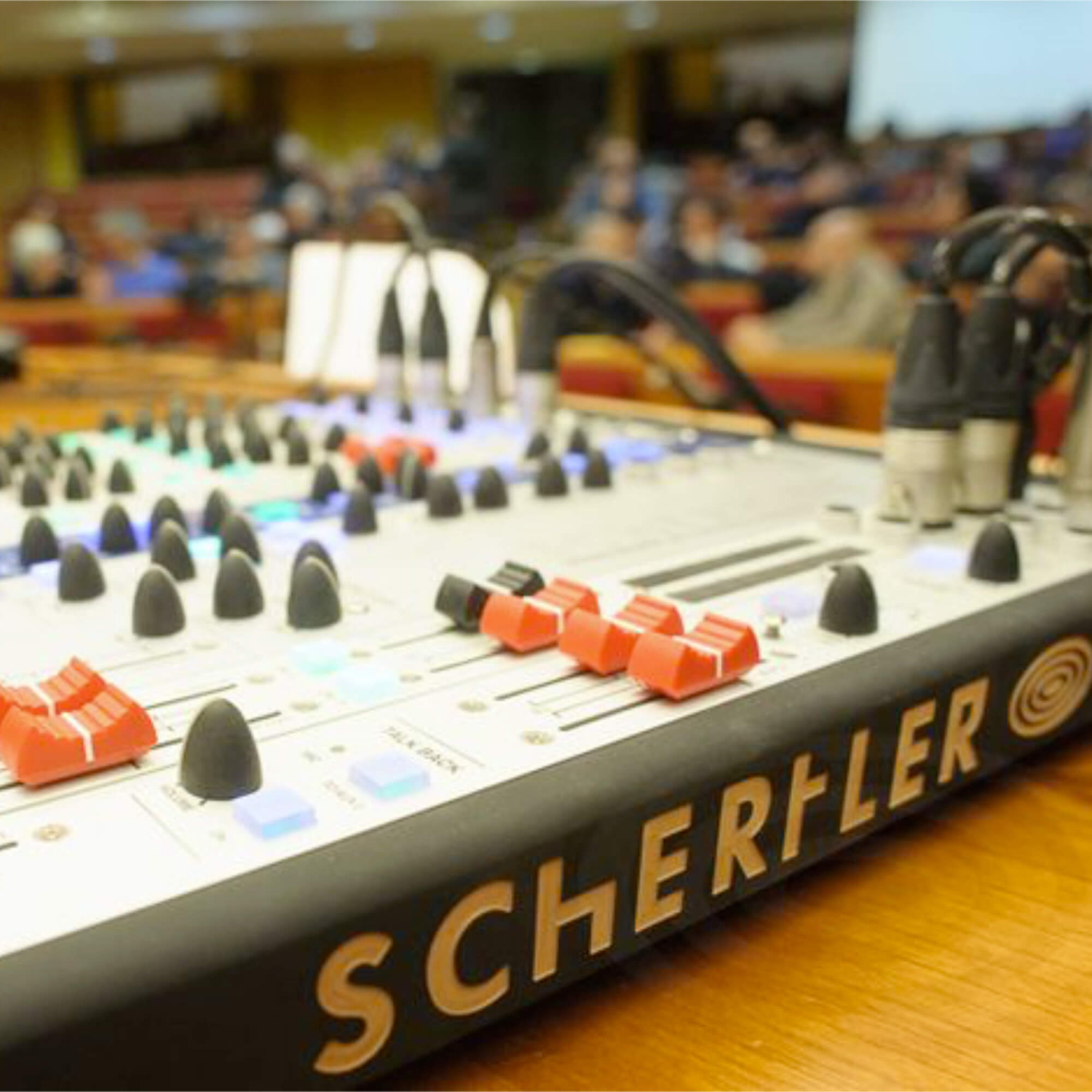 Photo by Andrea Conti
The Sound of Schertler at Roma Expo Guitars
As well as attracting a steady stream of visitors to the Schertler booth at this year's Roma Expo Guitars, Schertler amplification systems proved indispensable during some of the concerts, presentations and conferences held as part of the three-day event.
Roma Expo Guitars is dedicated to the classical guitar world, attracting exhibitors, players and luthiers from far and wide. Visitors to the Schertler booth had an opportunity to try a range of acoustic amplifiers (including the compact GIULIA Y and flagship 7-channel ROY), together with a number of pickups. There was also a chance to catch up with the latest developments to the new Arthur Prime mixer series.
An Arthur mixer and TIM PA formed the amplification system used in some of the Expo's concerts, presentations and conferences, to the delight of show organisers:
"We would like to thank the Schertler Group, a world leader in the production of amplification systems, for supplying the amplification system (speakers + mixer) used for the "Italian Excellence" CD presentation concert and the concert given by M° Aniello Desiderio, as well as for all the conferences held during the three days of the Expo. Many thanks, not only for the high degree of professionalism shown by Schertler Group's technical staff (especially Duilio Salvucci), but also for the high quality of the technology put at our disposal! "