INTRODUCTION
Since its foundation in the early 1980s, Schertler SA has launched a programme of passionate research that aims to achieve the highest levels of accuracy in the reproduction of acoustic stringed instrument sound. Led by bassist and founder Stephan Schertler, the research and development company initially began to focus on producing high quality tools and innovative technology to replace the technology and imperfections of piezo pickups. Over the years, Schertler's original approach to harnessing acoustic vibrations has resulted in a number of fundamental innovations, some of which have gained international patents, such as the STAT Series of contact microphones.
In 2003, Schertler launched an original series of compact amplifiers – the Classic Series. Since then, the 3-channel UNICO and 2-channel DAVID have provided musicians with high quality portable solutions for stringed instrument amplification. Suited to virtually any live performance situation, these amplifiers have received unanimous feedback from users around the world, helping to build the reputation that Schertler has gained in the field of acoustic amplification.
The latest note from THE DIARY…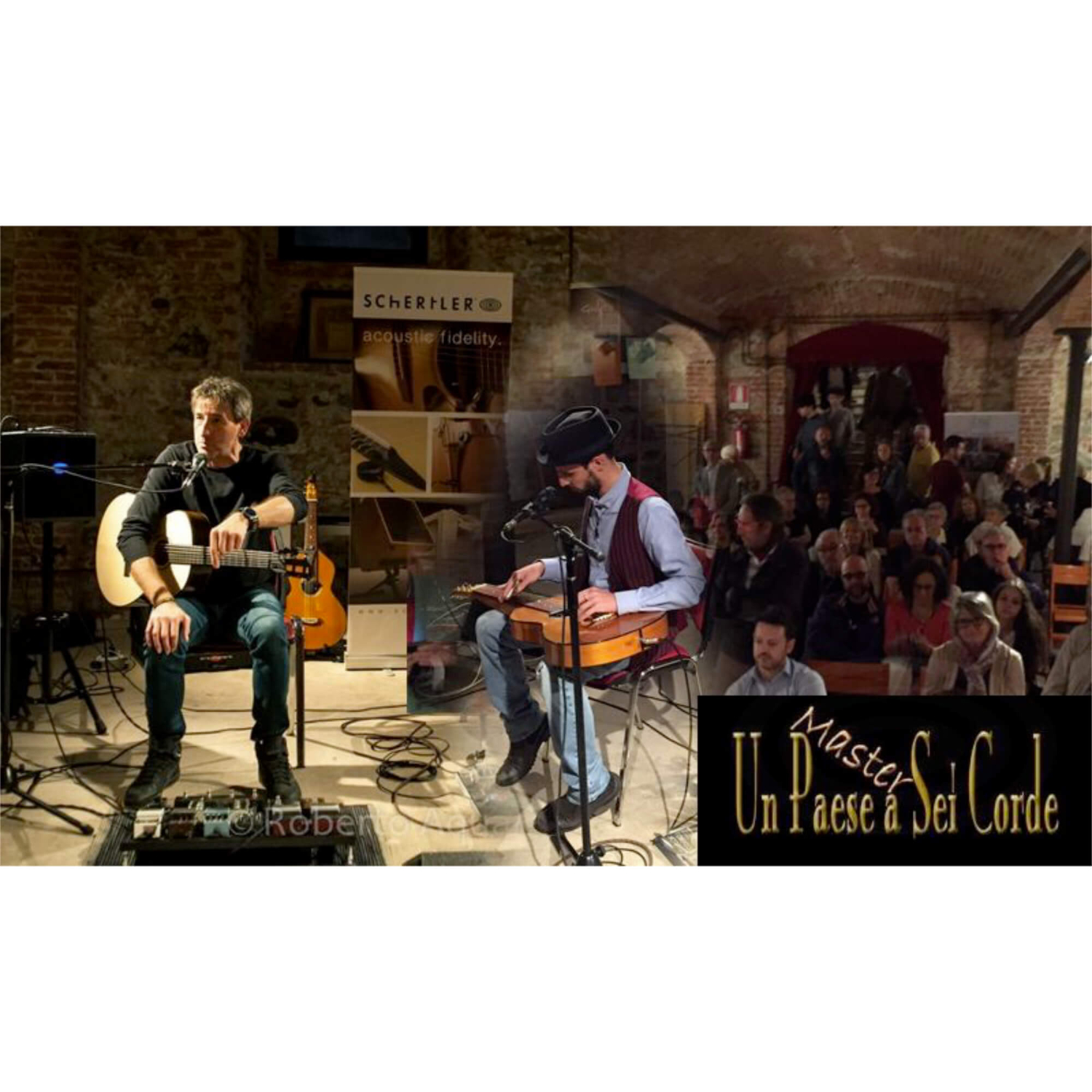 Photo by Roberto Aquari
Sound support for popular Italian guitar festival
The 13th Un Paese a Sei Corde (A Country With Six Strings) guitar festival recently opened in Cressa, Italy, with Schertler once again supporting the event as technical partner. Dario Fornara, one of the festival's artistic directors, comments on this year's opening concert.
"Our 13th edition of this prestigious guitar festival opened on Friday 8th June with a concert given by the festival's artistic directors Dario Fornara, Francesco Biraghi, Lorenzo Olivieri and Davide Sgorlon, with special guest Lorenzo Piccone who closed the evening. The event was also an opportunity to officially present our technical partner, Schertler, to the public. For some years, the company has provided amplification systems used during the various concerts. This year a TOM system and a pair of Teddy monitors are being used, together with an Arthur modular mixer in a special configuration requested by the organizer Domenico Brioschi.
During the concert, I used a classic Venturin guitar amplified with the Schertler Lydia system, a Chatelier acoustic guitar amplified with the Magnetico M-AG6 pickup equipped with the S-MIC-M condenser microphone - the same system used by Lorenzo Piccone on his Weissenborn guitar. The M-AG6 system makes it possible to obtain a very natural and dynamic sound, which is perfectly suited to the most varied musical genres and guitar styles.
One curious thing that surprised guitarists present at the event: the warm and enveloping amplified sound of my crossover nylon strings produced by the Lydia system, installed and combined with a saddle made from ... ebony wood. Not commonly used, but definitely worth trying out!"
The festival runs from June through to September.
For details of all concerts and to download the festival brochure, visit: http://www.unpaeseaseicorde.it/ita/sezione.php?id_s=14