INTRODUCTION
Since its foundation in the early 1980s, Schertler SA has launched a programme of passionate research that aims to achieve the highest levels of accuracy in the reproduction of acoustic stringed instrument sound. Led by bassist and founder Stephan Schertler, the research and development company initially began to focus on producing high quality tools and innovative technology to replace the technology and imperfections of piezo pickups. Over the years, Schertler's original approach to harnessing acoustic vibrations has resulted in a number of fundamental innovations, some of which have gained international patents, such as the STAT Series of contact microphones.
In 2003, Schertler launched an original series of compact amplifiers – the Classic Series. Since then, the 3-channel UNICO and 2-channel DAVID have provided musicians with high quality portable solutions for stringed instrument amplification. Suited to virtually any live performance situation, these amplifiers have received unanimous feedback from users around the world, helping to build the reputation that Schertler has gained in the field of acoustic amplification.
The latest note from THE DIARY…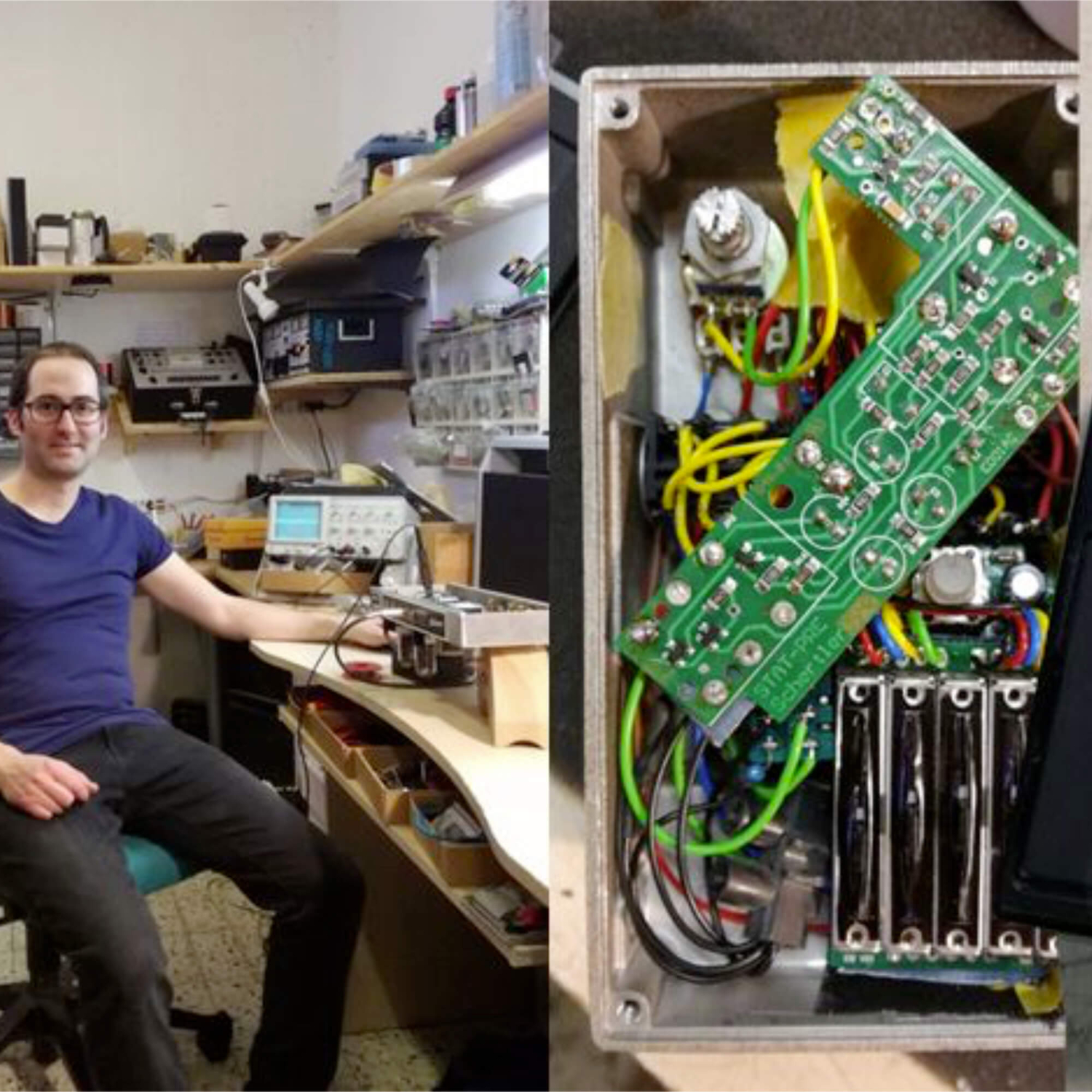 Alternative performance power from Hugo's customised STAT-B
Hugo Sierro is a technician based in Sion (Wallis, Switzerland). He repairs guitar and bass amps, produces handmade moving coil microphones and also teaches guitar. When professional double bass player Patrick Perrier wanted some alternative performance power capability from his Schertler STAT-B pickup, he turned to Hugo for inspiration in the form of a customised pedal. Patrick wanted a pedal that could give power supply to his STAT-B (while he plays double bass) and provide two different volumes: one for rhythm and one for solos. Rising to the challenge, Hugo created the pedal as specified. Two external buttons are used to set the two volumes (rhythm and solo). The actual preamp Gain is inside the pedal. The pedal can be used with a normal 9v battery or with an external power supply. For its housing, Hugo took a BOSS DS1 pedal box and painted it in black before finally adding the Schertler sticker. This is some customisation!
Don't try this at home! In general, we do not recommend modifying any Schertler product as this will void its warranty.
The above story is a rather exceptional example … Find out more about Hugo Sierro at http://www.hugosierro.ch/