INTRODUZIONE
Fondato nei primi anni 1980 dal bassista Stephan Schertler, il marchio Schertler ha acquisito negli anni una crescente reputazione in tutto il mondo grazie ai massimi livelli di accuratezza nella riproduzione del suono dello strumento acustico.
L'approccio innovativo della società nell'utilizzo delle vibrazioni acustiche ha portato ad un catalogo in continua evoluzione di sistemi acustici di amplificazione, preamplificatori professionali e di microfoni a contatto, come l'originale serie DYN degli anni 1990, recentemente ri-progettata nella nuova serie DYN P48, che è diventa la soluzione ideale per i fonici LIVE e STUDIO professionali.
Con la creazione nel 2015 di Schertler Group (Schertler SA, SR Technology e Velvet Strings), la ricerca e lo sviluppo si sono sempre più focalizzati sui prodotti audio professionali . Le più recenti novità includono il pre-amplificatore YELLOW MIC 500, i compatti sistemi di amplificazione professionale TOM e TIM, il nuovo mixer modulare ARTHUR, il monitor TEDDY e ROY, il più giovane della famiglia amplificatori. Con sede a Mendrisio, in Svizzera, il Gruppo Schertler ha attualmente strutture di ricerca, sviluppo e produzione in Svizzera e in Italia.
The latest note from THE DIARY…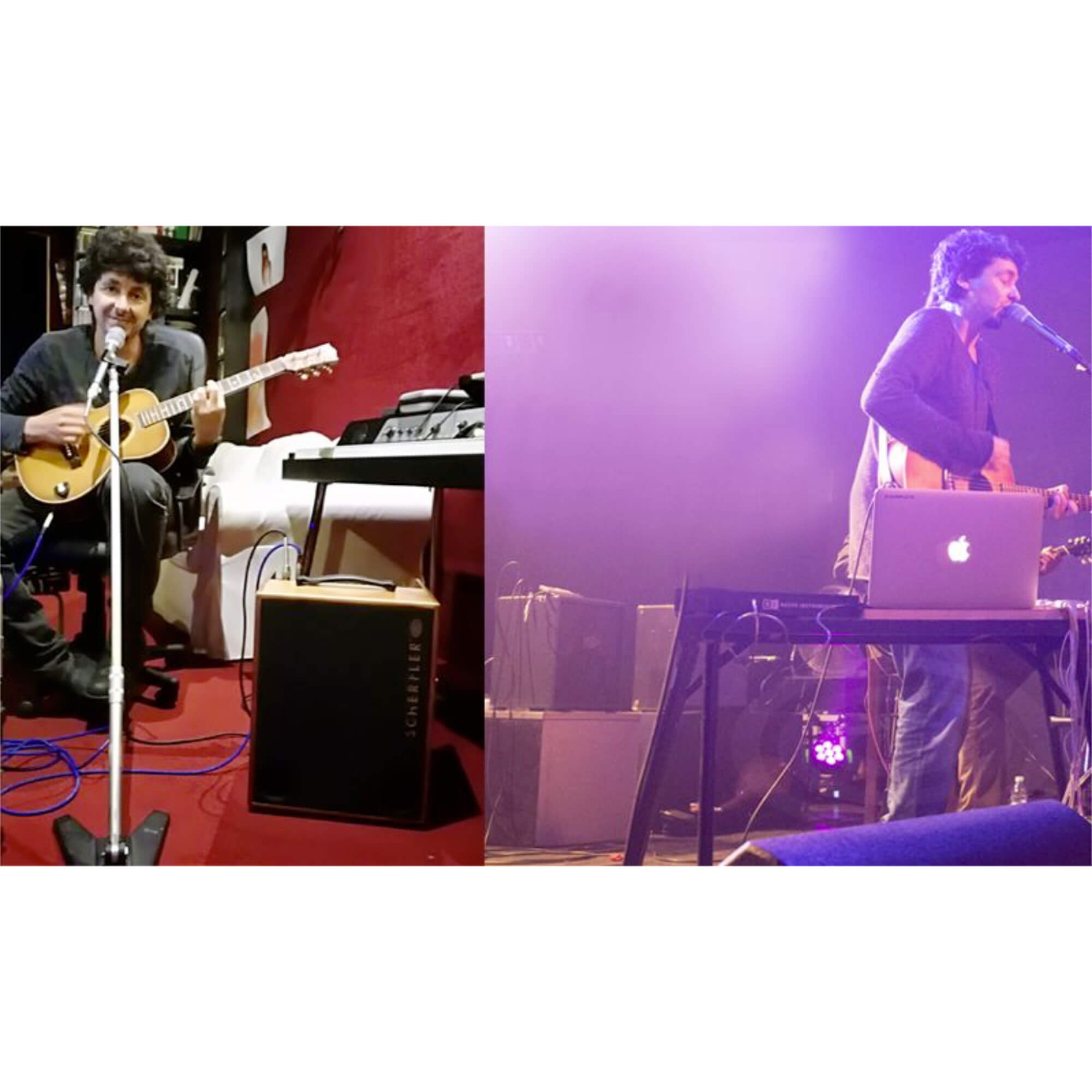 Riccardo Sinigallia finds his comfort zone with Schertler amps
For years, the Italian singer-songwriter, record producer and soundtrack composer Riccardo Sinigallia struggled to achieve the right guitar sound when taking his work from the music room to the stage - until he discovered Schertler. He takes up the story:
"Although it's a nightmare that I have now left behind, I still remember the frustration of trying to transport pieces written and played on acoustic guitar (with no amplification) to the stage or rehearsal room. The live performance sound of acoustic guitars amplified in different ways was never satisfactory. In fact, it invariably caused emotional limitations, as well as technical and expressive ones.
Feedback from the basic sound made it necessary to use sound hole caps to close the guitar body. There were also uncontrolled high frequencies and scratchy effects. In short, a disaster that affected both my emotional state and performance.
As soon as I tried my first Schertler - the original DAVID amplifier - together with a guitar suited to my style of personal accompaniment, the discomfort immediately disappeared. The response was always natural and clear, every type of equalization was effective and decisive. Absolute quality that could also adapt to sound experiments with pedals and so on.
From that moment onwards, I decided to follow the evolution of Schertler products. Now I only play with my UNICO (new generation), but the degree of comfort translates to any of the amplifier models, regardless of their respective differences. Indeed, I no longer feel embarrassed when working with other musicians and especially with sound engineers. I just turn on and play, knowing that any problem will not be a result of my set-up. At the end of a concert, it is really satisfying to meet guitarists (much better than me) who ask about my set-up. And it happens, often!... I recommend this to everyone …"